HUAWEI has recently released its brand-new WATCH GT 2 Pro which in their own words is 'the most comprehensive model in the series to date'. It's hard to disagree with that statement. I was lucky enough to get my hands on one ahead of launch and it's one of the best pieces of kit I've ever had the pleasure to use.
The HUAWEI WATCH GT 2 Pro has had the benefit of enjoying many upgrades from its predecessors which has helped it combine sports and style seamlessly. When I first took the watch out of the box, which had already given me a great first impression, I was surprised with how sophisticated it looked for a smartwatch with its premium titanium body design and round face. Most smartwatches tend to have a square face which, in my opinion, doesn't make them look like a great fashion accessory but that could not be further from the truth with the HUAWEI WATCH GT 2 Pro.
Included in the box is a wireless charger and starter guide. One of the key selling points for the watch is the fact that it's battery life can last up to two weeks with a full charge – after testing the watch for three weeks, I have only had to charge it once which has included me using the watch for workouts, notifications and alarms. Another key point about the battery is HUAWEI phone users can use Reverse Wireless Charging to charge the device directly from your phone.
After a simple pairing with the HUWAEI health app, I'm good to go, and set about scrolling through the various menus to see what my new device can offer me. The answer is A LOT! For sports lovers, this watch could well be the best on the market. With 100+ workout modes available – including the recently added golf driving range, skiing, snowboarding and cross country skiing – it's bound to have something for everyone! I'm a keen darts player and it even has a darts function – I didn't burn too many calories walking back and forth doing that, though!
HUAWEI WATCH GT 2 Pro also supports GPS Route Back for six outdoor modes: mountain hike, hiking, trail run, outdoor walk, outdoor run and outdoor cycle. GPS Route Back basically is a GPS tracker that helps guide you back to your starting point to help you orientate yourself. This came in handy when hiking in the mountains in Hatta and my partner I didn't know where to turn to! It's not something I would personally use regularly but for those that like hiking a lot then this would be an ideal feature.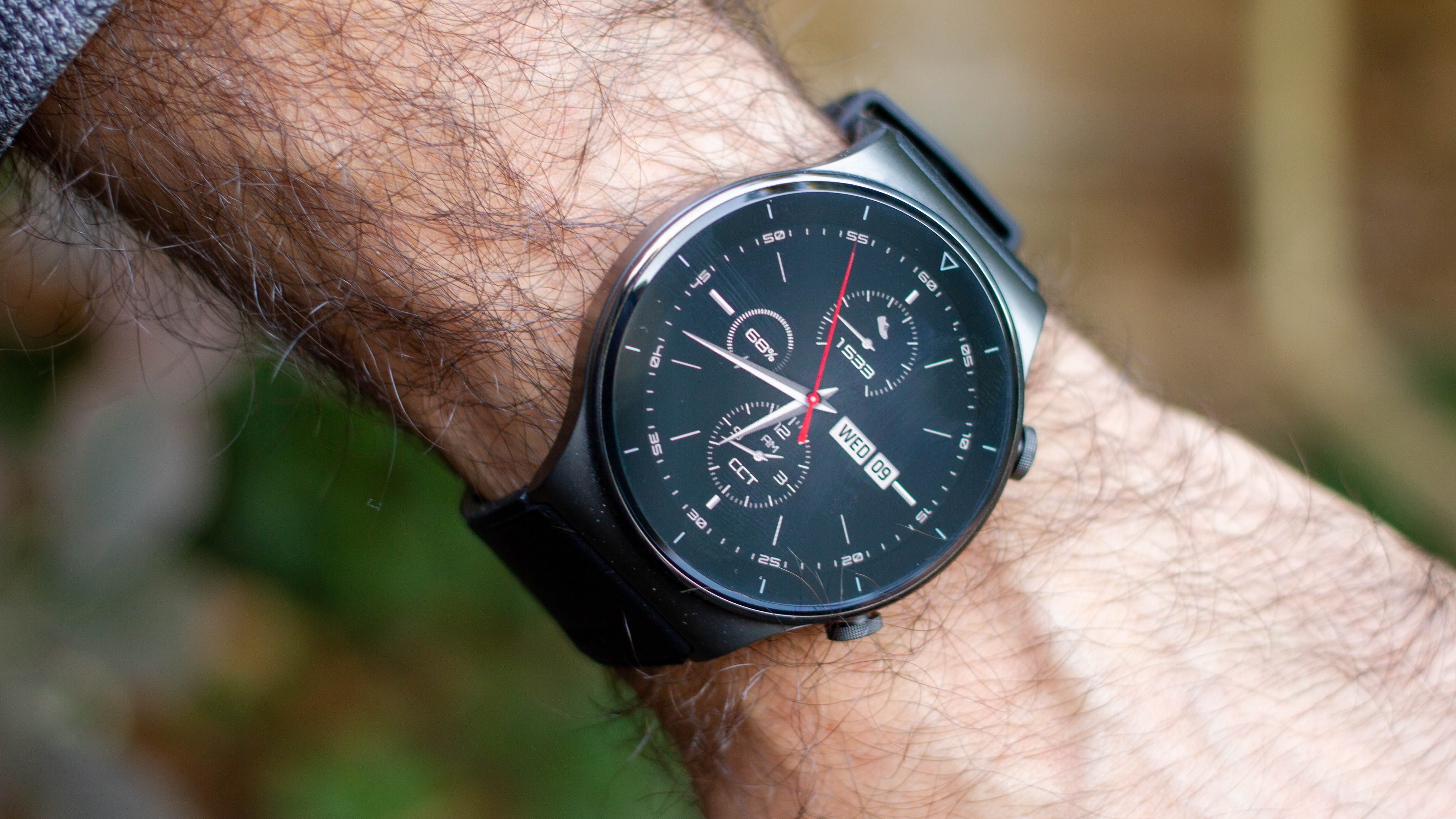 As well as the workout modes you can also take advantage of the various different running courses available. The watch comes with over 10 different scientifically-designed, professional running courses from an introduction course to an endurance-boosting course. It's ideal for any user that doesn't quite know where to start on their fitness journey and all of your states such as calories burned and heartrate are all synced directly to your phone. I've had a play around with a few and everything runs smoothly with hints and tips on how to get the best out of the course.
Sleep and stress monitoring are once again included with tips on how to improve these while users can also keep track of their heartrate and SpO2 directly from the home screen of the watch depending on your user interface.
Other things I like about the watch –
REMOTE SHUTTER – The HUAWEI WATCH GT 2 Pro has the ability to remotely capture pictures through your smartphone.
FIND MY PHONE – If you can't find your phone and the phone is within Bluetooth range, the watch will initiate your smartphone to play ringtone (even when it is in Silent mode). – THIS IS SUCH AN AWESOME FEATURE
MUSIC PLAYBACK – You can control music playback (play, pause, go to next track, go to previous track, control volume).
Verdict
Having now owned this watch for three weeks, I can quite happily say that this is one of the best gadgets I've ever had the pleasure of using. It's an ideal watch for sport lovers looking to track all of their progress seamlessly but it's also a perfect fashion accessory if you just want to keep up with notifications and track your steps through a watch. The stunning design and easy to use software make this one of the hottest properties on the market.