If you're on the market for a reliable pair of wireless earphones for the gym or a run out on the streets, then the new HUAWEI FreeLace Pro could be the perfect fit. 
I was sent the matte black model last month to test out so I stuck on my running gear and headed for the treadmill to see if the premium neckband wireless earphones were as good as they looked and if they suited fitness fanatics.
Unboxing
Straight out of the box the first thing you notice is the HUAWEI FreeLace Pro is a light piece of kit weighing in at just 34 grams! This is the first neckband wireless headphones I've used before and they seem rather long when you first take a look at them but having used them now for a while this is just standard procedure which enables the neckband to fit snug around the back of the neck.
Included with the headphones are three sets of earbuds, which vary in size, and a USB C to USB A charging cable. I selected the medium set of eartips and they fit perfectly into my ear and were very comfortable compared to other sets of tips I had tried on the market.
On the right and left-hand-side you have two small players which house the batteries while the right-hand-side plate is also home to four buttons –  power, play/pause and volume up and down.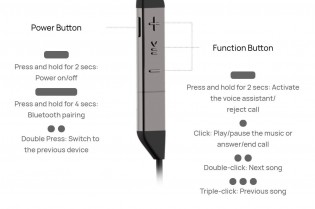 Sound and battery life
The HUAWEI FreeLace Pro offer a powerful and crisp sound which came as a surprise for a set of wireless headphones which retail for around AED399. They're very loud, thanks to the 14.2mm drivers, on full volume yet you don't lose any of the crispness in the audio quality whether you're listening to a pumping tune while on the treadmill or listening to some laid-back soul while warming down from a workout.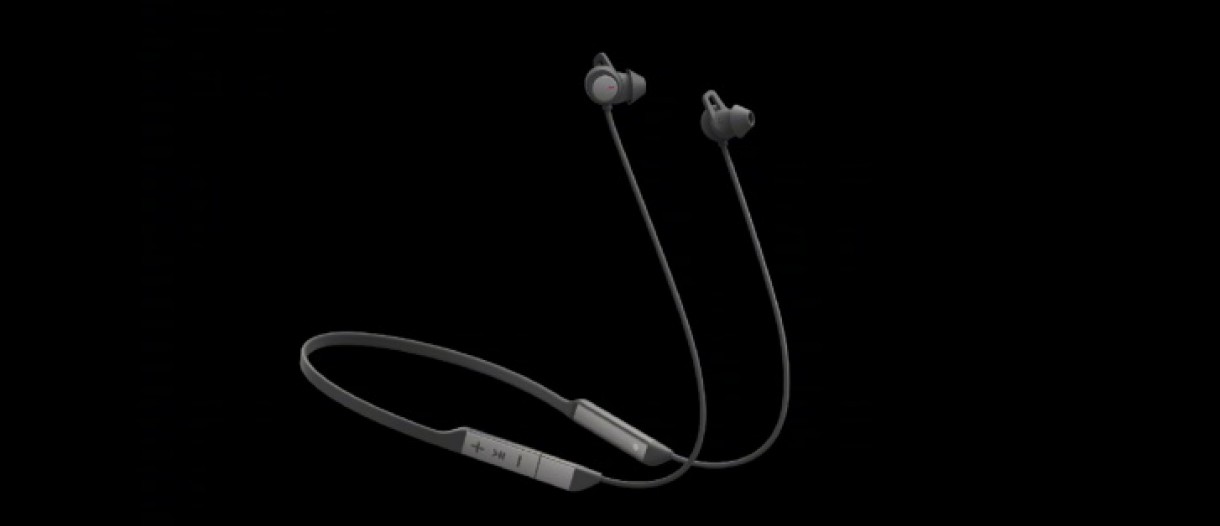 In terms of battery life, HUAWEI FreeLace Pro has a built-in 150mAh lithium-ion polymer
battery which can give you a whopping 24 hours of use without noise cancellation or a maximum of 16 hours of continuous use with noise cancellation. I put this to the test over a couple of days of using the headphones with noise cancellation turned off and only had to charge them after using them for around 24 hours over 5 days – so yes they really do what they say on the tin! A rarity in today's times.
When you do run out of charge you'll be up and running again in no time thanks to the fast charging feature – the HUAWEI FreeLace Pro can play music for 5 hours (noise cancellation off) with just 5 minutes of charge.
Noise cancelling 
One of HUAWEI's key selling points of the Freelace Pro is its promise ultimate noise cancellation.
"HUAWEI FreeLace Pro brings the ultimate noise cancellation experience by combining active noise cancellation tech with leading robust noise reducing algorithms. The noise cancellation technology sets a new standard and can reach up to 40dB. Compared to the traditional noise- cancelling neckband earphones, the HUAWEI FreeLace Pro adopts a more fashionable design with stronger noise cancellation capabilities to completely redefine the category."
The above is what HUAWEI promises the headphones will deliver and although I'm not entirely sure on the exact science in that statement they impressively block out noise around you whether you're doing sport, work, or commuting. The feature certainly came in handy when working out a busy gym with their own music playing and the sounds of fellow athletes and personal trainers usually rampant – one simple touch to turn the noise cancellation on and, voila, the sound was cancelled out.
HUAWEI has also included awareness mode which allows users to hear the surrounding
environment with audio hear-through. This enables the user to be aware with surroundings, such as talk to your mate, without taking the earphones off. This is done by holding down the touch area of the left earphone to switch between noise cancellation
modes: noise cancellation, awareness mode, and off. I only tried this feature once and it worked a treat but I would usually just take my earphones off if I wanted to talk to someone but it's handy to have it in place if needed.
Suitable for exercise? 
Put simply, yes. The Huawei FreeLace Pro is one of the best on the market at its price-point due to the neckband literally just sitting on the back of the neck during exercise. You could be doing all sorts but the band never moves position ensuring the headphones don't jiggle around and get in the way while I was busy working out.
Quick hits 
Low Latency gaming mode– When the user is gaming with the earphones, the
phone will automatically enable gaming mode to minimise audio latency. When you see what you hear, you can rely more on your auditory senses to gain an upper hand in competitive games.
HUAWEI HiPair – The control box is equipped with a USB-C plug, which allows the headset to directly plug into devices with a USB-C port. This enable users with a USB C device to quickly complete the Bluetooth pairing in just one while you can also charge the earphones while plugged into said-device.
HUAWEI FreeLace Pro is waterproof, supports IPX56 dust and water resistance.
Verdict
In a nutshell, the premium neckband wireless headphones are jam-packed with loads of tech including active noise cancellation, an IP55 rating, 24 hours of battery life and superb sound quality. They are a great set of earphones for everyday use as well as exercising and an RRP of just AED399 makes them an affordable price for many.